Skip to content
Original Mushrooms,High Oleic Sunflower Oil, Coconut Aminos* (Coconut Sap, Sea Salt),Water, Maple Syrup, Pineapple Juice, Chickpea Miso* (Rice Koji,Chickpeas, Sea Salt, Water, Koji Spores), Tomato Paste, YeastExtract, Natural Hickory Smoke Flavor, Kosher Salt, Fermented RiceExtract, Lactic Acid, Onion Powder, Garlic Powder, Paprika, BlackPepper. *organic
HawaiianTeriyaki Mushrooms,High Oleic Sunflower Oil, Coconut Aminos* (Coconut Sap, Sea Salt),Maple Syrup, Pineapple Juice, Water, Chickpea Miso* (Rice Koji,Chickpeas, Sea Salt, Water, Koji Spores), Tomato Paste, FermentedRice Extract, Dried Pineapple Powder, Yeast Extract, Natural HickorySmoke Flavor, Ginger Powder, Kosher Salt, Lactic Acid, Onion Powder,Garlic Powder, Paprika, Black Pepper. *organic
Sweet& Spicy Mushrooms,High Oleic Sunflower Oil, Coconut Aminos* (Coconut Sap, Sea Salt),Maple Syrup, Pineapple Juice, Water, Chickpea Miso* (Rice Koji,Chickpeas, Sea Salt, Water, Koji Spores), Maple Sugar, Tomato Paste,Yeast Extract, Natural Hickory Smoke Flavor, Kosher Salt, FermentedRice Extract, Lactic Acid, Cayenne Pepper, Onion Powder, GarlicPowder, Paprika, Black Pepper. *organic
GF

Gluten Free

CL

Clean Label

V

Vegan

GMO

Non GMO

SOY

Soy Free
+
Tomato
Tomatoes are rich in the antioxidant compound lycopene, which has been known to reduce the risk of heart disease and cancer.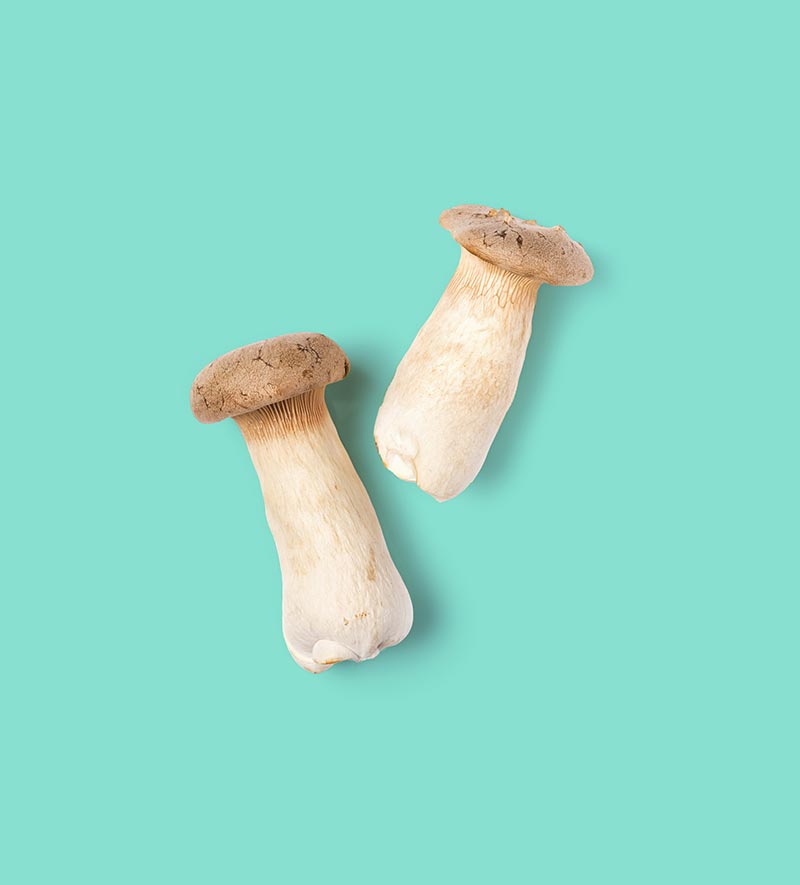 +
King Oyster Mushrooms
King oyster mushrooms pack a robust flavor and meaty texture while also providing fiber and a number of essential nutrients without many calories.
+
Pineapple
Pineapple doesn't just brighten up our jerky's flavor - it's a key source of manganese, copper, vitamin B6, and vitamin C.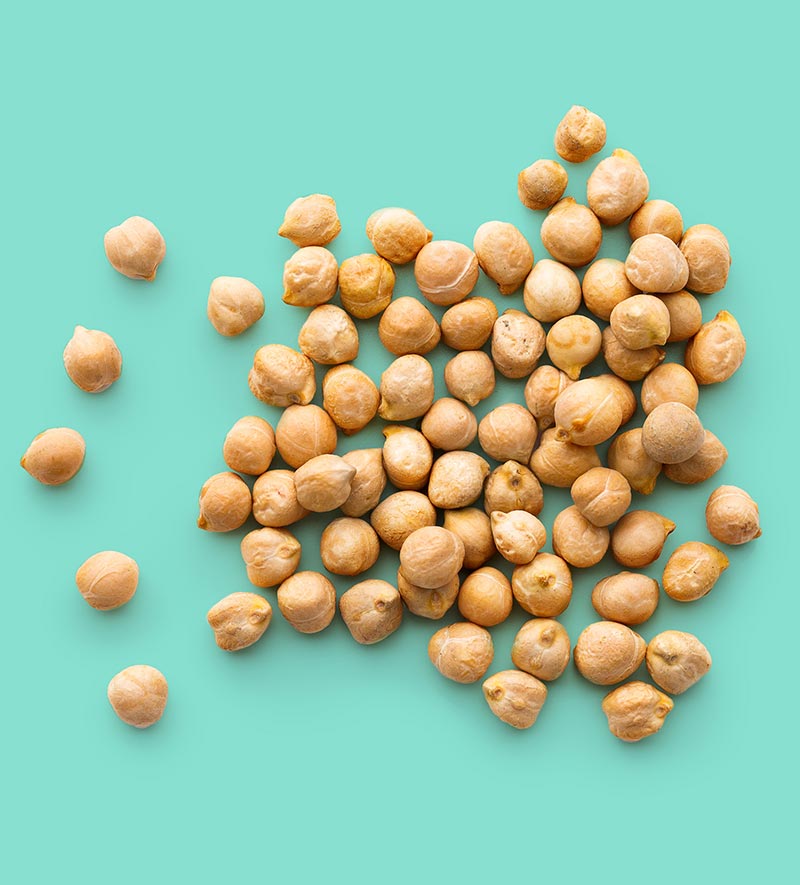 +
Chickpeas
Just like soybean miso, chickpea miso is fermented and contains all the gut-healthy probiotics that help balance and heal the microbiome.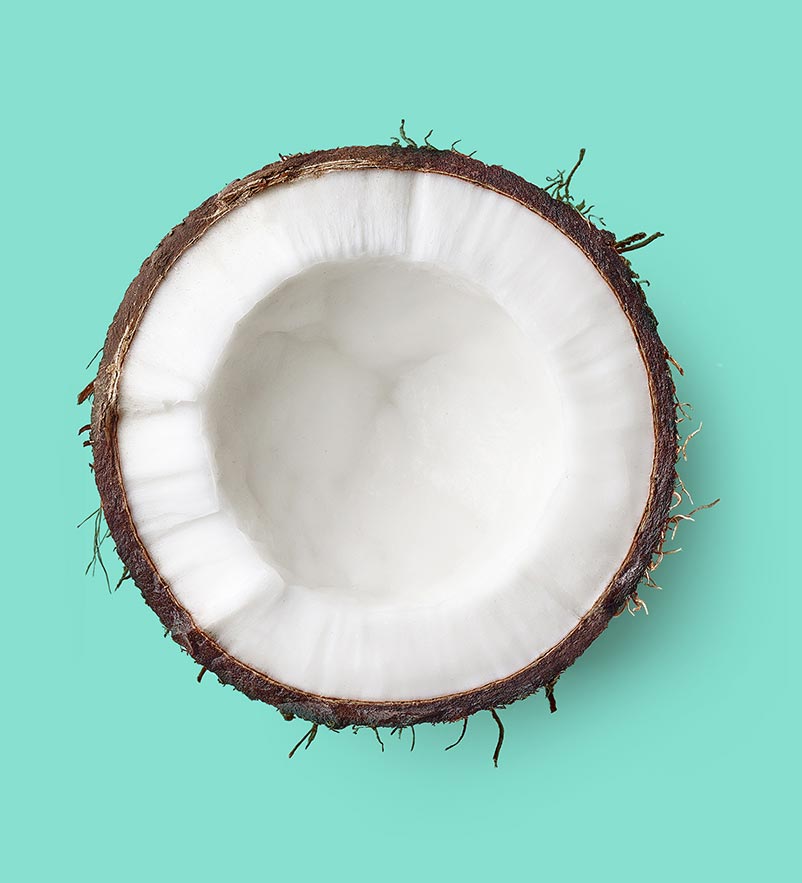 +
Coconut
Ideal for those with gluten & soy allergies, coconut aminos is jam-packed with 17 amino acids, potassium, vitamin C and vitamin B while scoring low on the glycemic index.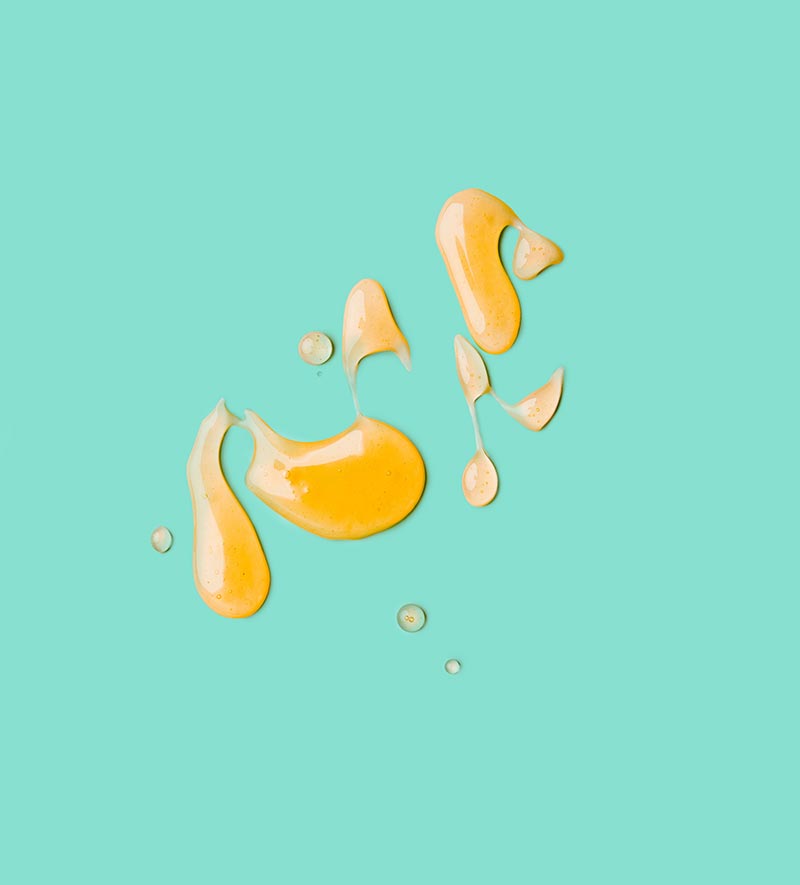 +
Maple Syrup
Maple syrup has higher levels of minerals and antioxidants, yet fewer calories than honey
This is how we rock meatless Monday.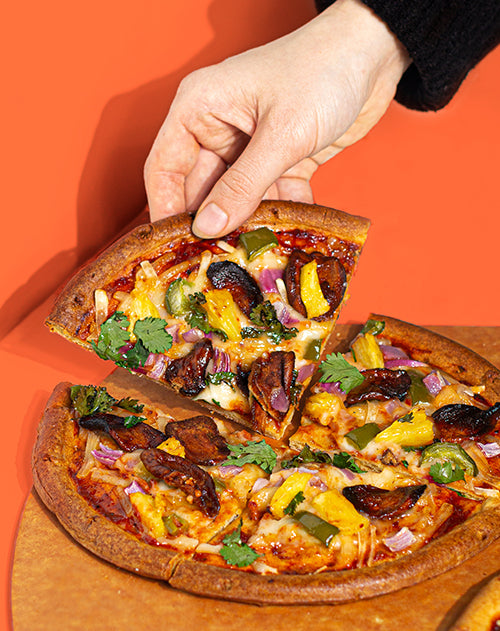 Plant-based pizza
Every pizza is a personal pizza if you try hard enough. Our take? Cilantro, onion, pineapple, pepper, and vegan cheese topped with our Hawaiian Teriyaki jerky halfway through baking.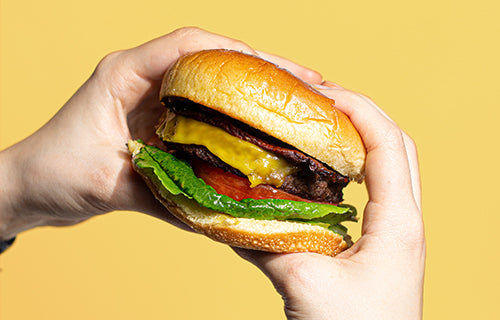 'Bacon' burger
Got (burger) buns, hun? Try an American classic with a sustainable twist - a plant-based burger with our Original or Sweet & Spicy jerky, vegan cheese, lettuce, tomato, and a fluffy burger bun.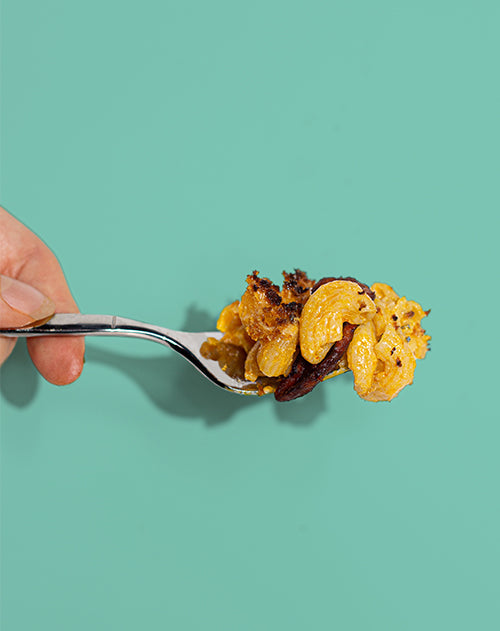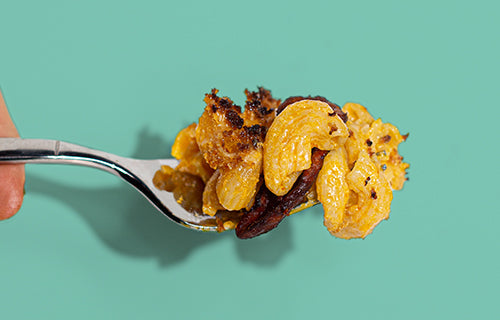 Bacon mac & 'cheese'
Whether it's gourmet and skillet-baked or just boxed mac & cheese, a little 'bacon' goes a long way. Moku strips broken into small bites adds a meaty flavor to the classic comfort meal.