Skip to content
Our Mission
By creating delicious, sustainable foods, we hope to inspire people to eat healthier,
for both our bodies and for our planet. Enjoy!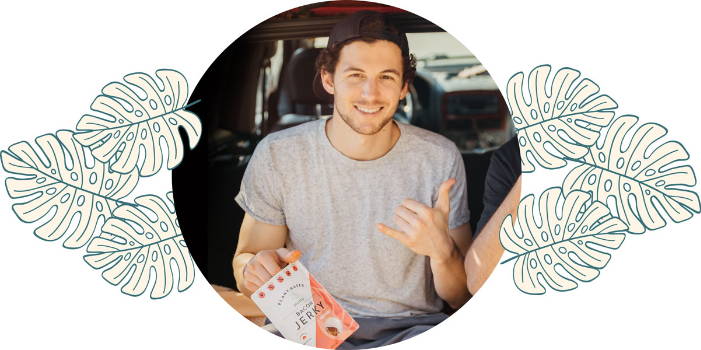 Growing up on Oahu, Hawaii, an island with limited resources, I understood the importance of sustainability from a young age. As I began learning about the immense carbon footprint of the meat industry, I gravitated towards plant-based foods.
Fast forward to 2018, on a mission to find a savory, meat-like snack, I came up empty-handed. So I got to work! I quickly gathered high-quality natural ingredients and partnered with top plant-based chef, Thomas Bowman to craft the perfect plant-based jerky, free of the top 8 allergens. After a year of trial and error in the kitchen, Moku plant-based jerky was born!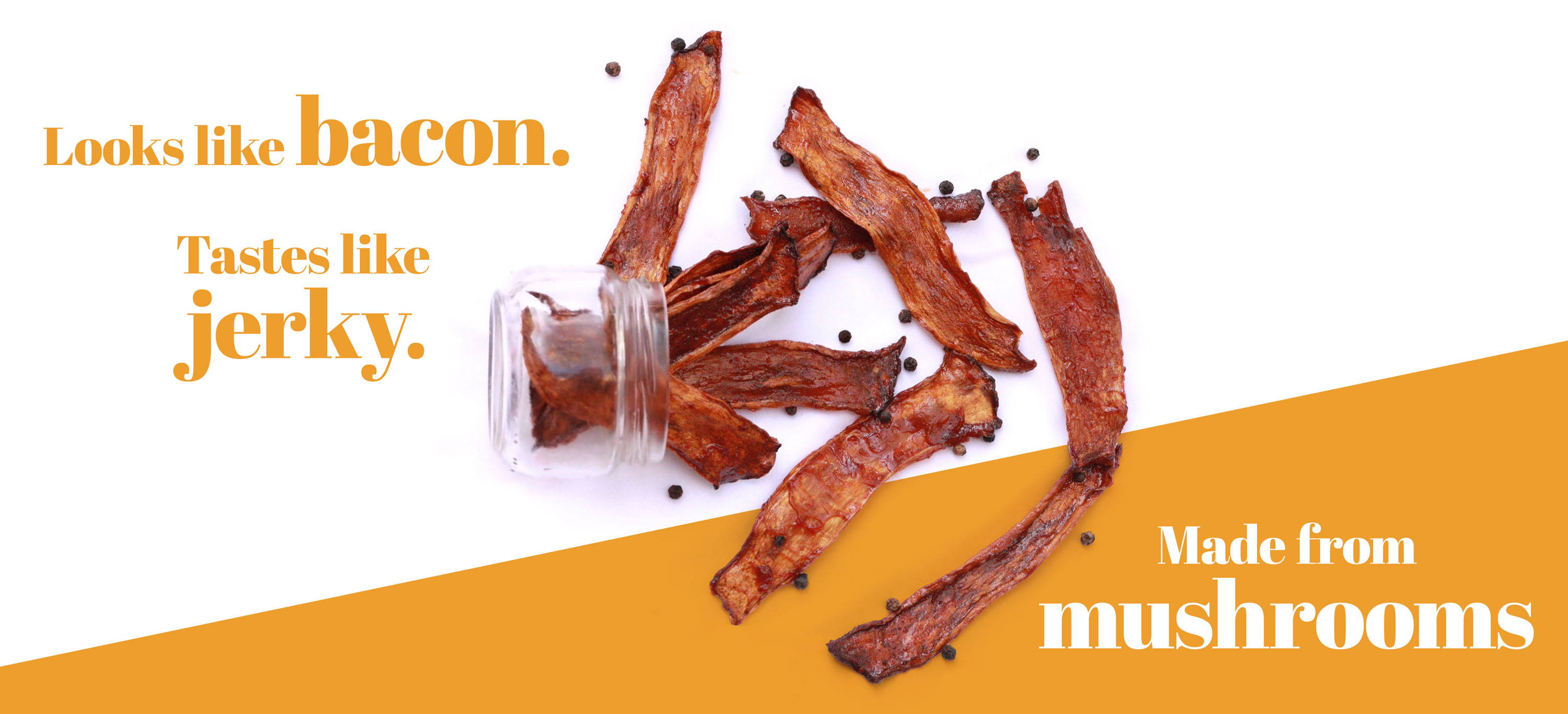 We carefully crafted Moku with a world renowned plant-based chef, Thomas Bowman to resemble the taste and texture of jerky so that your taste buds will have no regrets!
Each bag of Moku contains 7g of fiber, 5g of protein, and only 3g of sugar making it the perfect snack to keep next to you between meals or on the road for your next adventure. Oyster mushrooms are also packed with B Vitamins for digestive health and have more Potassium than a banana!
Mushrooms are among Earth's best recyclers and most sustainable foods out there! Meanwhile, beef…. Not so much. Do good for your body and the Earth by snacking on some Moku plant-based jerky.